Description
Product Description
In the separation, concentration, and clarification process of Chinese herbal medicine and natural plant extracts, mechanical centrifugal separation technology is one of the most critical links in the production process. The giant disc separator has low cost, simple operation, wide application range, and selectivity. High, reproducible, pollution-free and other characteristics, it is favored by users; it is widely used in natural extraction processes such as flavonoids, glycosides, polysaccharides, polyphenols, terpenes, alkaloids, and volatile oils.
Centrifugal separators are used in a variety of industrial applications, owing to various advantages they offer. They have a few moving parts than other separators and have no filters, bags, screens, as well as cartridges, which makes them an ideal choice for various industrial applications. In addition to their design advantages, these separators provide the following benefits:
Maintenance Free: The centrifugal separator is largely maintenance-free owing to the absence of moving parts or other components. It is fitted with an automatic purge valve designed to flush the debris and contaminants automatically.
Minimal or No Downtime: This is another major advantage of centrifugal separator water filters or centrifugal separators used in the industrial process. As the filtration is performed by the spinning of a vortex, there are no real filters involved. This means there will no accumulation of debris in filters, and there will no breakdown due to this accumulation. Also, there will no need to change the filters more often, as in the case of other liquid separators.
Minimal Liquid Loss: Do you know there is a little liquid loss by purging while using centrifugal separators than other filters! Typically, the users have to bear major liquid loses when cleaning sand media filters or automatic strainers.
High Efficiency: The efficiency of centrifugal separation is 98% of 40 microns in a single pass. However, for centrifugal separator, this is 44 microns. This stands valid for solids at the gravity of 2.6 and water at 1.0.
Main Specification
| | | | | | | |
| --- | --- | --- | --- | --- | --- | --- |
| Model | Capacity (L/H) | Inlet pressure | Outlet pressure | Motor power( Kw) | Weight (kg) | Dimension |
| SYN360 | 2000-5000 | 0.05 | 0.1-0.35 | 7.5 | 1200 | 1500*1150*1500 |
| SYN470 | 5000-10000 | 0.05 | 0.1-0.4 | 15 | 1600 | 1800*1200*1800 |
| SYN550 | 10000-20000 | 0.05 | 0.1-04 | 22 | 2300 | 1850*1550*2050 |
| SYN616 | 25000-35000 | 0.1 | 0.3 | 37 | 3300 | 2050*1700*2300 |
* Solid-liquid separation
* Liquid-liquid separation
* Liquid-liquid-solid separation
Structure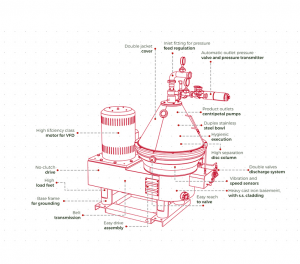 Application
Successfully applied to:
Pigment, pepper, tea, loquat leaf, honeysuckle, shuanghuanglian, ginkgo biloba, salvia, isatis root, rutin, mangosteen, rhein, kaempferol, amygdalin, Chinese medicine extraction, etc.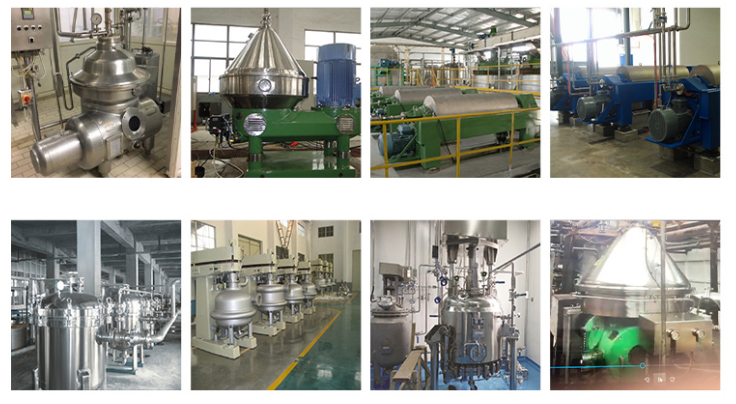 Packing,Storage,Handling and Transportation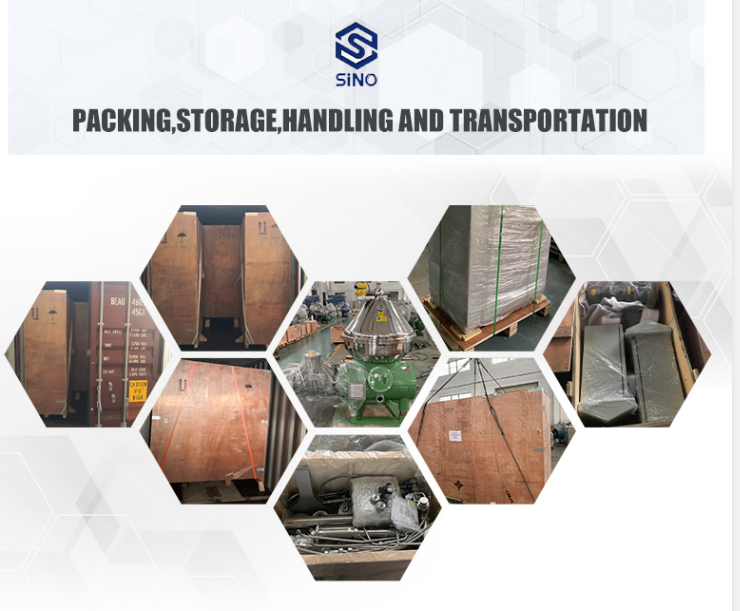 Certificate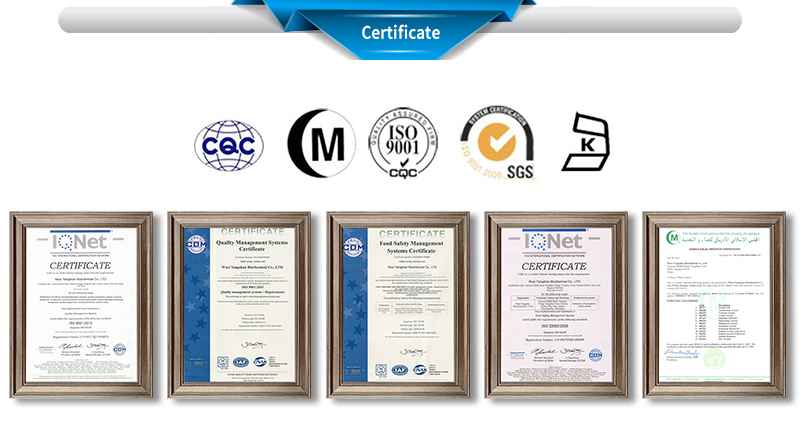 FAQ
Product Warranty:
The guarantee period is 12 months from the date of putting the equipment into operation, but not more than 15 months from the date of delivery.
Free service within warranty:
During a warranty period of exploitation the Seller undertakes to execute warranty service of the equipment, troubleshooting and replacement of out of service spares, except for breakings, bound with incorrect exploitation of the equipment by the Buyer.
Set-up and adjusting of the equipment
After receiving the delivered Goods, the Buyer is obliged to prepare, obtained equipment and applicable lodgment for its installation. Then in written form to inform the Seller on readiness of the equipment for chief- equipment installation, start-up and adjusting.
If necessary,The Seller should send enough technical specialists to help execute the chief – equipment installation, start-up and adjusting equipment on the sight of the Buyer.
Export Packing
The Goods are to be shipped in export packing suitable for the type of goods to be delivered. Packing is to protect the Goods against any damage or corrosion when the Goods are transported by sea or by railway and to provide for possible transshipment of the goods on the way to the place of destination and for a long storage of the goods.
Contact
Vivian Deng
Celll/Whastapp:+86 18040529186
Email:[email protected]