We are here to help! With just a few details we will be able to respond to your inquiry.
No products found which match your selection.
We have specialized in the separation and purification equipment with our own innovation since 2006.
18 months Quality Guarantee
We have confidence in our product quality and stability , we offer 6 months more guarantee for you.
Fast reaction and online engineering group to service your onsite installation and commissioning.
We have stock for all spare parts of standard product and ready to assemble in warehouse, 15-45 days ready to ship.
We offer better quality product with competitive price and won the leading place among China centrifuge manufacturers.
Lifelong equipment consultant
We will offer lifelong consultancy for the centrifuges we sold to you and you will win a good performance product or reputation in your country.
Hubei Sino Technology Co., Ltd is located in the Yichang City, where the world-renowned Three Gorges Hydropower Station located. We have our own engineering team consists of 2 senior engineers for designing and innovation, 2 process engineers, 2 electrical Engineer and 10 aftersales engineer. We also have our own sales teams for the developing of the market both online and offline. 70% of main products are exported to USA, Europe, Middle East, Asia, South American. Founded in 2009, with one decade development, we have our own production line and have over 100 employees. We are covering the fields of oil refinery, water treatment, petrochemical, biodiesel, biopharmaceutical, food and beverage, fat and starch, marine, chemical, plant extraction, medicine…etc.
We provides solutions to all to all technological problems of solids-liquid and liquid-liquid separation. We are aiming at separating the most difficult thing in the world. During the past years, over 20,000 centrifuges are installed worldwide already, proved that we have fully implemented this highest level of quality standard.
We consider high quality, excellent service, reasonable price and foremost credit as our operation purpose, and we will keep on the development of new products, so that the products can constantly win the markets and demonstrate strong development. All our company employees will fulfill our guarantee to the customers with the highest enthusiasm and the best services.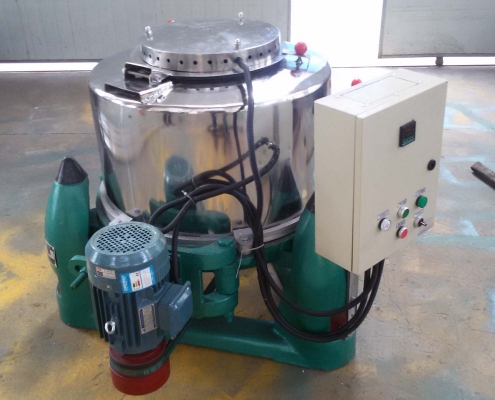 High-speed centrifuge because of the fast speed, it is easy to cause the motor to heat up, usually this time we need to pay attention to the operation of the centrifuge. Because there are several causes of motor bearing heating, to meticulously…
https://www.sinotecn.com/wp-content/uploads/2021/07/high-speed-centrifuge-motor-heating-causes.jpg
1200
1500
admin
https://www.sinotecn.com/wp-content/uploads/2021/11/sino-logo-300x138.png
admin
2021-07-03 01:00:47
2021-07-03 01:01:59
High-speed centrifuge motor heating causes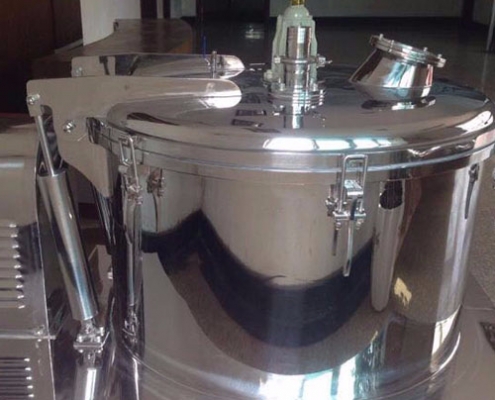 Development historyCentrifuges, also known as precipitators, range from separation centrifuges, which are used to quickly separate suspended substances from liquids, to preparative large centrifuges, which are used to concentrate and purify…
https://www.sinotecn.com/wp-content/uploads/2021/07/overview-of-benchtop-frozen-centrifuge.jpg
485
500
admin
https://www.sinotecn.com/wp-content/uploads/2021/11/sino-logo-300x138.png
admin
2021-07-03 00:58:09
2021-07-03 00:59:39
Overview of benchtop frozen centrifuge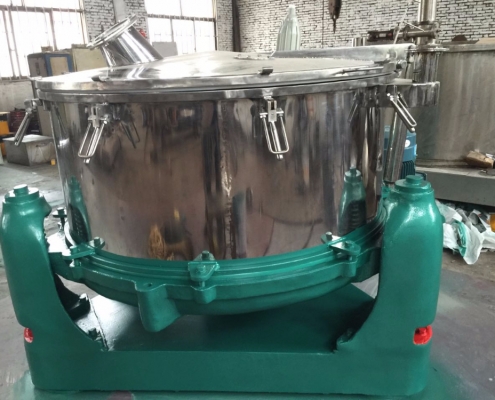 Three foot centrifuge in use in addition to know the correct method of operation, but also should pay attention to the centrifuge rotor, this is why? The main reason is that the centrifuges have different centrifugal force sizes and different…
https://www.sinotecn.com/wp-content/uploads/2021/07/three-foot-centrifuge-in-the-use-of-what-should-pay-attention-to.jpg
750
1000
admin
https://www.sinotecn.com/wp-content/uploads/2021/11/sino-logo-300x138.png
admin
2021-07-03 00:54:03
2021-07-03 00:55:41
Three-foot centrifuge in the use of what should pay attention to