Description
Product Description
Biodiesel is a new and clean energy , it's a reborn fuel and excellent substitute for petroleum diesel. Biodiesel is made by transesterification process which raw material bases on plant oil crops ,wild plants and engineering micoralgae type aquatic plants fats as well as animal fatx, food waste oil, etc. Our centriufuge is successfully used in biodiesel separation of methyl, ester glycerin, catalyst, de-soap, methanol, methly washing , extraction of fatty acids, glycerol desalination.
WVO Purification
The WVO (Waste Vegetable Oil) feedstock contains water and food particles that need separation prior to the biodiesel conversion process. The three-phase disc stack centrifuge separates all free-water and sediment down to 1-micron level from WVO. This separation is a continuous (flow-through) process.
Biodiesel Glycerol Separation
Post reaction is essential to separate the two immiscible liquid phases (biodiesel and glycerol) to get pure biodiesel. It is critical to remove all traces of glycerol and any sediment to reduce the load on the next process step.
Industrial centrifuges are a proven way to separate the two liquids at this stage. Alfa Laval industrial centrifuges (disc-stack type) generate a high centrifugal force on the fluid. This force separates the glycerol from the biodiesel to produce ASTM-grade biodiesel. Especially in cases where virgin vegetable oils are the feedstock.
Biodiesel Wash Water Separation
Biodiesel produced using WVO or animal fat needs a further step to remove any remaining impurities. A simple water wash polishes the biodiesel to the ASTM purity level.
An industrial centrifuge is the best fit for the separation of wash water from biodiesel. High centrifugal force in the disc stack centrifuge separates the water from biodiesel. This separation is, again, a continuous, efficient process.
Biodiesel Final Polishing
Polishing the biodiesel removes tiny particulate matter from the finished biodiesel. In the case of water wash, trace amounts of water may still be present in the biodiesel.
Glycerin Clarification
Distilling separated glycerol recovers the methanol and produces glycerin. Pure glycerin has good resale value and is in demand in the food and cosmetics industries.
Clarification of glycerin to remove small impurities makes it usable. A disc stack centrifuge has the required g-force to remove the finest trace particles from glycerin.
The advantages of using industrial centrifuges (listed above) are applicable for glycerin purification as well.
Main Specification
| | | | | | | |
| --- | --- | --- | --- | --- | --- | --- |
| Model | Capacity (L/H) | Inlet pressure | Outlet pressure | Motor power( Kw) | Weight (kg) | Dimension |
| SY204 | 700-2000 | 0.05 | 0.1-0.25 | 4 | 408 | 810*850*1350 |
| SY360 | 1200-2500 | 0.05 | 0.1-0.25 | 7.5 | 1280 | 1500*1150*1500 |
| SY470 | 4000-7000 | 0.05 | 0.1-0.3 | 15 | 1880 | 1800*1200*1800 |
| SY550 | 6000-15000 | 0.05 | 0.1-0.3 | 22 | 2200 | 1850*1550*2050 |
| SY770 | 8000-25000 | 0.05 | 0.1-0.3 | 37 | 3300 | 2050*1700*2300 |
* Solid-liquid separation
* Liquid-liquid separation
* Liquid-liquid-solid separation
Working Flow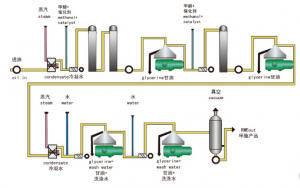 Application
Hot sale in the Separation of vegetable oil, biodiesel, glycerin, catalyst, crude oil ,soap, methanol methyl washing, extraction of fatty acids, glycerol desalination,starch, diary, animal oil, beer,beverage, biological, pharmaceutical, vegetable extraction, chemical, wast oil, mineral oil,marine…etc.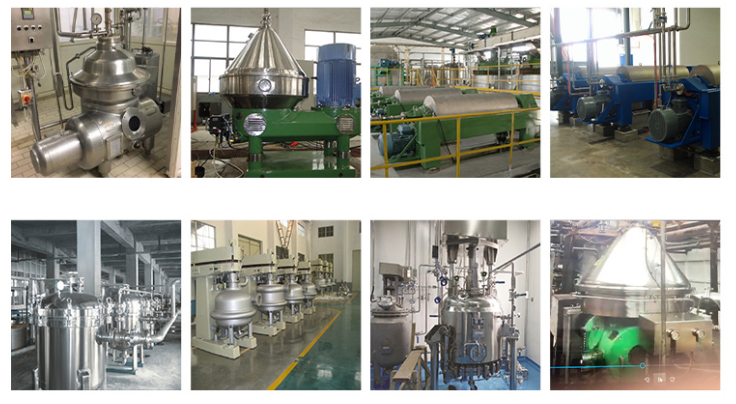 Packing,Storage,Handling and Transportation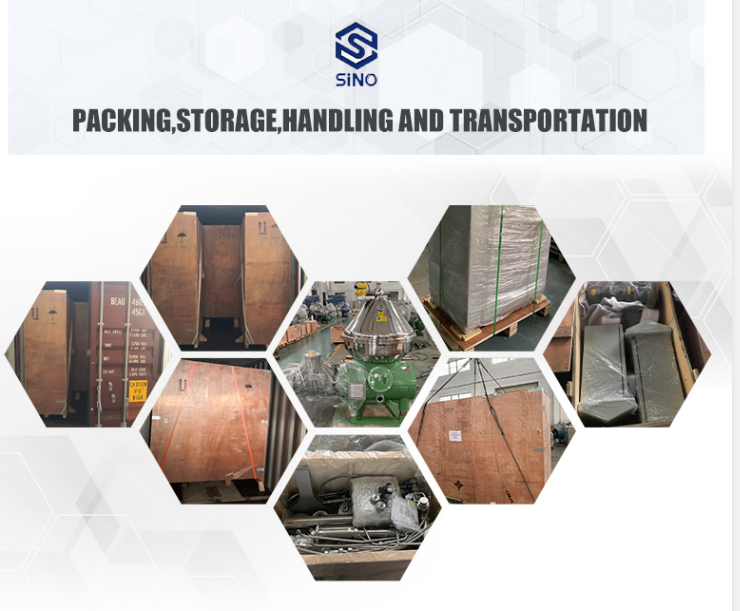 Certificate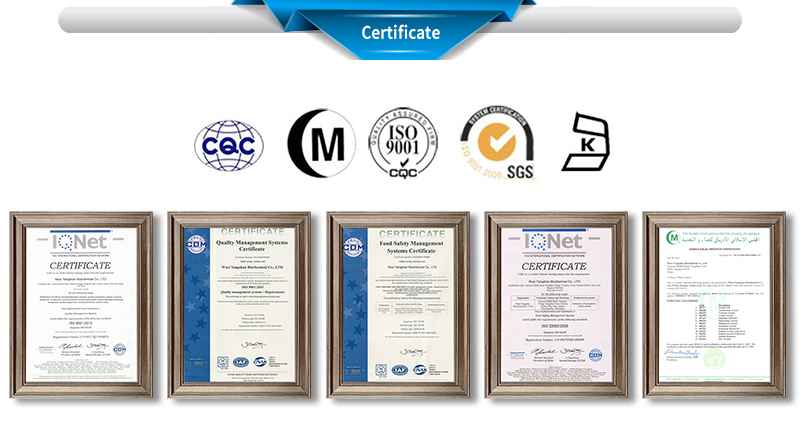 FAQ
Product Warranty:
The guarantee period is 12 months from the date of putting the equipment into operation, but not more than 15 months from the date of delivery.
Free service within warranty:
During a warranty period of exploitation the Seller undertakes to execute warranty service of the equipment, troubleshooting and replacement of out of service spares, except for breakings, bound with incorrect exploitation of the equipment by the Buyer.
Set-up and adjusting of the equipment
After receiving the delivered Goods, the Buyer is obliged to prepare, obtained equipment and applicable lodgment for its installation. Then in written form to inform the Seller on readiness of the equipment for chief- equipment installation, start-up and adjusting.
If necessary,The Seller should send enough technical specialists to help execute the chief – equipment installation, start-up and adjusting equipment on the sight of the Buyer.
Export Packing
The Goods are to be shipped in export packing suitable for the type of goods to be delivered. Packing is to protect the Goods against any damage or corrosion when the Goods are transported by sea or by railway and to provide for possible transshipment of the goods on the way to the place of destination and for a long storage of the goods.
Contact
Vivian Deng
Celll/Whastapp:+86 18040529186
Email:[email protected]